De Smet Engineers & Contractors selected to build PDO/AB plant for METabolic EXplorer in France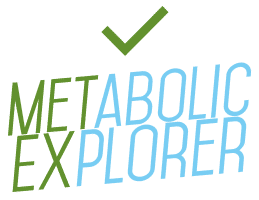 Clermont-Ferrand, 17 January 2019, METabolic EXplorer (METEX), an industrial biochemical company specialising in the development and industrial application of green and sustainable fermentation processes, announces that its subsidiary METEX NØØVISTA has selected the engineering company in charge of building the plant for the production of 1.3-propanediol (PDO) and butyric acid (BA) that will be installed on the chemicals platform of the Carling St-Avold site in Moselle.
Following the announcement of the closing of METEX NØØVISTA's financing with the SPI ("Société de Projets Industriels") fund managed by Bpifrance, an EPCM (Engineering, Procurement and Construction Management) contract was signed with the De Smet Engineers & Contractors (DSEC) Group, an internationally-renowned Belgian engineering firm specialised in the agroindustry field, particularly in the sugar, edible oils, biofuel and green chemicals sectors.
Within the framework of this contract, the DSEC Group will be in charge of project management for the first, 6-kt stage of the plant's construction. After the calls for tender, which will now be launched, the equipment suppliers and the companies in charge of work will be selected for an effective start to construction before 30 June 2019. The plant is set to be brought on line in the second half of 2020 and turnover from the first PDO and BA sales should be recorded in the Q4 2020.
Antoine Darbois, CEO of METEX NØØVISTA, said of this partnership: "De Smet Engineers & Contractors is internationally renowned for its expertise in the construction of agrochemical plants, but it was above all its demonstrated ability to carry out innovative projects while respecting budgetary and time constraints that determined our commitment."
Marc d'Udekem, Chairman and CEO of DSEC, added: "The construction of the METEX green chemistry production plant in the heart of the Lorraine coalfield is a landmark project that will also emphasize the Group's positive image. We are pleased to provide our solid experience in the operation of bio-product plants and the integration of industrial equipment."