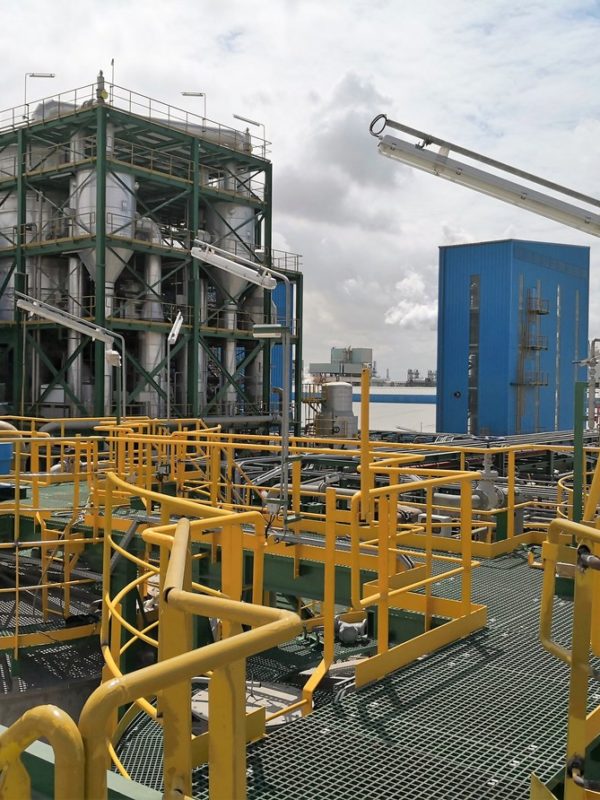 Fertilizers Base Chemicals & Downstream Fertilizers
Our Agro-Nutrients division consists in two areas of expertise in the fertilizer industry.  Through this division, we offer solutions encompassing base chemical products, derived from natural resources, and the complete production of fertilizers.
De Smet Agro is the brand name of De Smet Engineers & Contractors' Agro-Nutrients division.  We take root from over 60 years of experience through organic growth and acquisitions. As a result of this combined expertise, we become a world-class player in the fertilizer industry, alongside major technology and engineering groups. We provide any services, from technical audits and technology solutions to complete EPCM, EPC and Turnkey delivery, for clients around the world.
Agro
Nutrients
At De Smet Agro, we combine the world's best technologies and global know-how to deliver complete customized solutions to improve the capacity and efficiency of our clients' existing operations. What truly sets us apart is our capability to deliver any type of technology-based products, in any project delivery format.
We offer fully proven in-house technologies in the field of nitrogen fertilizers, and we benefit from licensing agreements with leading process owner such as PRAYON as well as cooperation relationships with other major technology providers. Our extensive list of references is testament to our ability to deliver any projects for your needs:
70 Phosphoric Acid plants (grassroot and revamping)
45 Nitrogen fertilizers plants (among which AN, CAN, TAN)
10 Compound fertilizer facilities (such as DAP, NPK, TSP)
4 Purified Phosphoric Acid plants (including 2 solvent extraction plants)
2 Technical grade chemicals (various uses such as food and pharmaceuticals)
1 Advanced soluble fertilizer dedicated to fertigation.
In addition to the core fertilizer-related technologies, we offer gas-cleaning solutions that consistently meet emissions regulations according to the Best Available Techniques (BAT).  De Smet Agro thrives to deliver solutions for a better environment.
Thanks to the substantial increase in dedicated resources and to its new entrepreneurial and flexible approach, De Smet Agro brings significant value to the Agro Nutrient Industry.
We are here to serve your strategic development in Fertilizer Base Chemicals & Downstream Fertilizers.
Main References

Fertilizer Capabilities diagram

Capability Statement
DSEC IS ACTIVE IN ALL AGRO-NUTRIENTS RELATED PRODUCTION INDUSTRIES
Key projects - Agro Nutrients