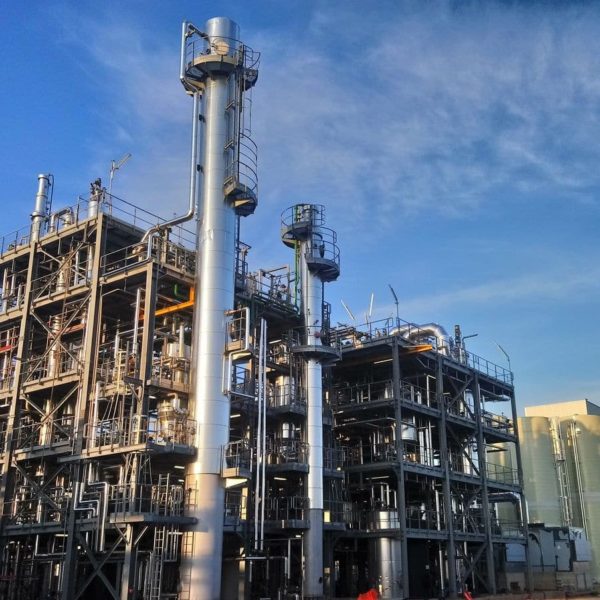 Green Chemicals
& Bio-refineries
From a technical point of view, almost all industrial materials made from fossil resources, respectively their building blocks, can be substituted by their bio-based counterparts.
Thanks to its knowhow in sugar and vegoil unit operations, De Smet Engineers & Contractors (DSEC) is the ideal partner for assisting investors and start-up's in developing and implementing bio-based processes and bio-refineries.
Our understanding of Technology Providers' downstream requirements combined to our large experience in the agro industry allow us to assess and validate all stages of process development and products definition so as to reach comprehensive concept and scale –up before effective project start (Pilot -> Demo -> Industrial).
Bio Based
Industries
Bio Based Products
This booming sector needs all the flexibility and expertise of companies like DSEC to implement processes coming from both chemical engineering and biotechnologies like:
Fermentation
Separation technologies
Membranes technologies
Purification and concentration technologies
DSEC also differentiates from competitors thanks to its knowledge in feedstock's handling and preparation, a key step before down-stream processes (DSP).
DSEC's expertise has been successfully developed to the benefit of the Oligofructose and Biochemicals sectors where its capabilities range from feedstock processing up to final product conditioning.
Typical feedstock is Cellulosic biomass that is the structural portion of plants, including agricultural and forestry residues, major fractions of municipal solid waste, herbaceous, and woody crops grown as energy resources
DSEC´s Contracting Services offers to its clients a wide variety of contractual setups ranging from Conceptual Engineering definition, Front End Engineering Design (FEED) to Full Turnkey construction (EPC) or EPCM to adapt to every situation requirements.
DSEC IS ACTIVE IN ALL BIO-BASED RELATED PRODUCTION INDUSTRIES
Key projects - Bio-based Industries