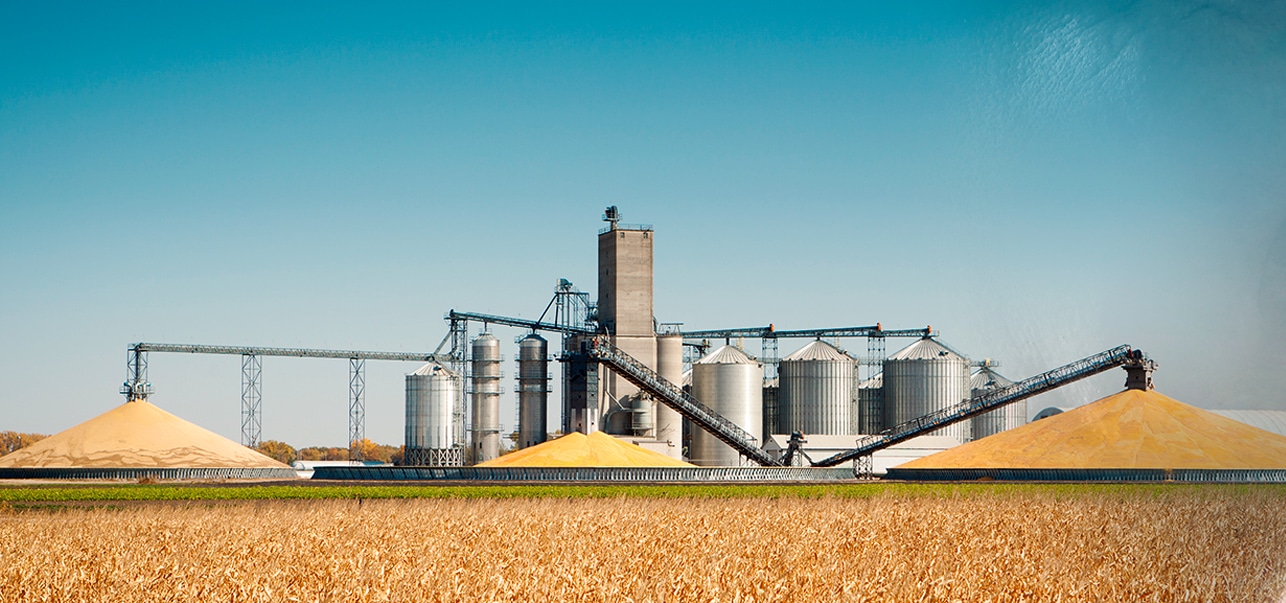 Play Video
Process integrator
dedicated to Agro-processing industries
De Smet Engineers & Contractors (DSEC) has an established reputation as Engineering and General Contracting company acting as process integrator, specialised in the agro-industrial fields such as Sugar & Ethanol, VegOils & Derivatives, Bio-based Industries, Alt Protein & Ingredients and Agro-nutrients.
We are a world-class provider of Engineering, Procurement and Construction services under a single point responsibility.
DSEC has a compelling business offering, built on many years of experience that combines excellence in execution, safety, cost containment and reliability.
DSEC's independence from equipment suppliers and technology providers allows selecting the best possible technical solutions with a particular focus on sustainability through performances optimization and energy saving while reducing maintenance cost to the benefit of any project.
DSEC's engineering skills combined with its agro-industrial processes expertise have been selected by major players for developing large-scale industrial plants from laboratory scale, pilot units and demonstration plants.
Average turnover
Employees
Offices: Belgium, France, Argentina, India & Mauritius
Projects successfully completed in 65+ countries
5 SOLUTIONS FOR THE INDUSTRY
+ 1 TRANSVERSAL ACTIVITY

From FEED to EPCM/EPC, from 100 k€ to more than 200 mio €
DSEC provides the industry with engineering and general contracting services from conceptual design to comprehensive project management (EPCM – Engineering, Procurement and Construction Management) and full turnkey implementation (EPC – Engineering, Procurement and Construction) allowing industrial operators to concentrate on their production commitments.
DSEC is in a position to provide Investors, Lenders and Export Credit Agencies with a single point responsibility setup that includes design and engineering, equipment supply and construction services with guaranteed performances under one contract.
Full Turnkey solutions from Concept to Handover
DSEC builds plants to its client's full satisfaction, eliminating construction risk by providing :
Guaranteed technical performances
On time completion
Within agreed budget
Strong IP protection commitment
Highest safety standards
Geographical Markets
Our activities have no restriction in terms of geographical markets. Although DSEC has worked all over the world, it has historically been very active in the Middle East, Africa and Latin America with of course a large number of references in Europe.