DSEC is proud to have participated in Fibenol's successful completion of the Imavere biorefinery
Successful completion of Imavere biorefinery by Fibenol
In the chemical and materials industry, there has been a longstanding desire to transition to biobased materials derived from sustainable sources, aiming for materials with a low ecological footprint. Keeping the global climate challenges in mind, the transition needs to happen soon.
However, until now, the technologies available for processing woody biomass or other sustainable biomass streams have not been able to meet the market's demand in terms of both volume, price competitiveness, regulations, investments, etc.
With this in mind, Fibenol made a strategic decision 7 years ago to pursue a new path, aiming to introduce fermentation-grade sugars and nearly unaltered lignin derived from forestry industry residues to the market. The vision was broader – to provide genuinely sustainable materials and move beyond the use of fossil-based chemicals.
Already in 2016, we believed in the transformative potential of woody residues to move beyond the use of fossil-based chemicals and create something more valuable. While the challenges of scaling up and building a world-class biorefinery were as tough as anticipated, then combination of cutting-edge technology, superior team, target oriented suppliers and world-class engineering expertise of De Smet Engineers & Contractors (DSEC) has enabled us to scale-up innovation in this field," said Peep Pitk, CDO of Fibenol.
Fibenol's SunburstTM technology allows to convert wood chips within seconds into chocolate mousse like paste and split it further into three different streams: C5 sugars, C6 sugars and a lignin fraction called LIGNOVATM. Fibenol has now concluded the commissioning phase of the biorefinery in Imavere, Estonia and enters into production ramp-up phase which allows to deliver first thousands of tons of these products to the market already within 2023.
"We are delighted to have been given the opportunity to participate in Fibenol's remarkable development and to testify that there are still good reasons to be optimistic in the long and challenging path to defossilise the materials and chemicals industries," emphasized Dimitri de Suray, CEO of De Smet Engineers & Contractors (DSEC). "Our collaboration with Fibenol has been highly rewarding, and it paves the way for promising partnerships in the future."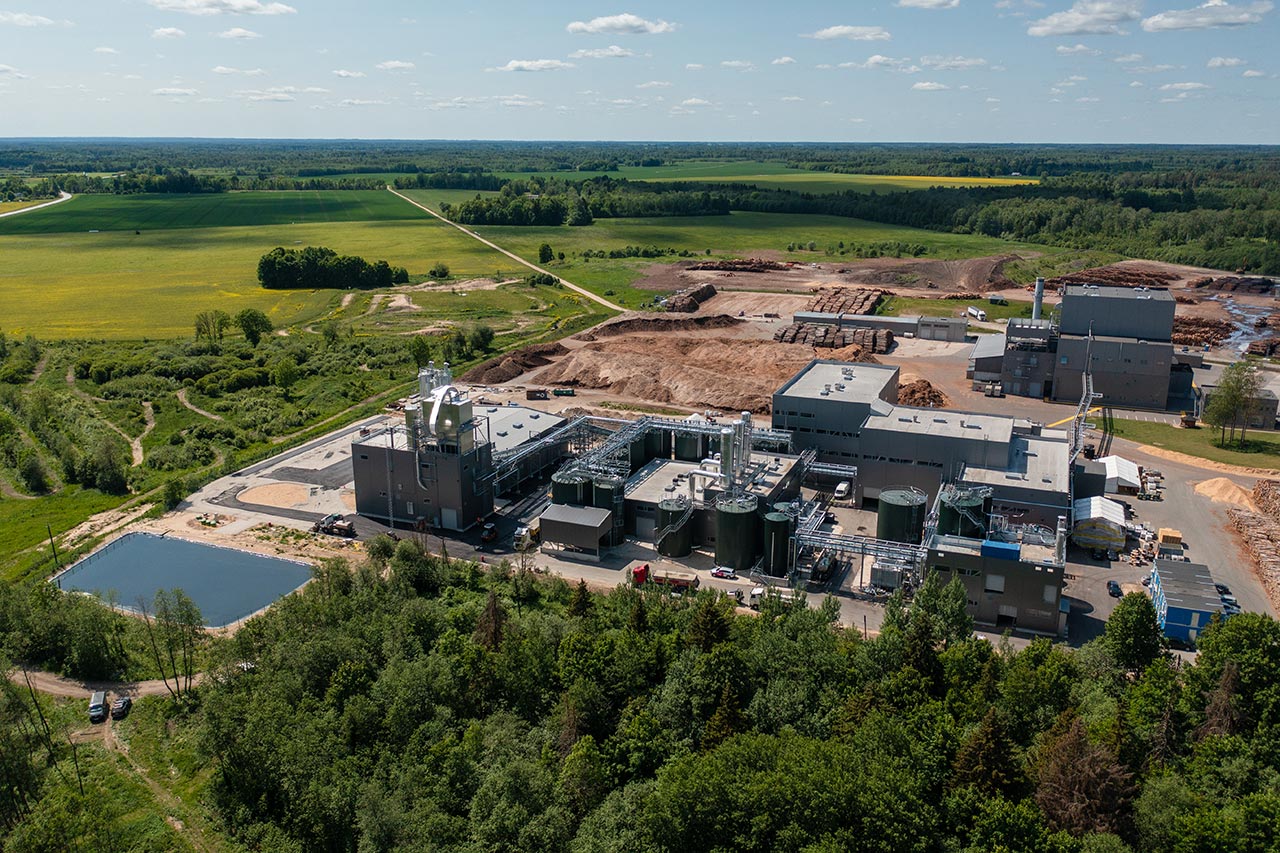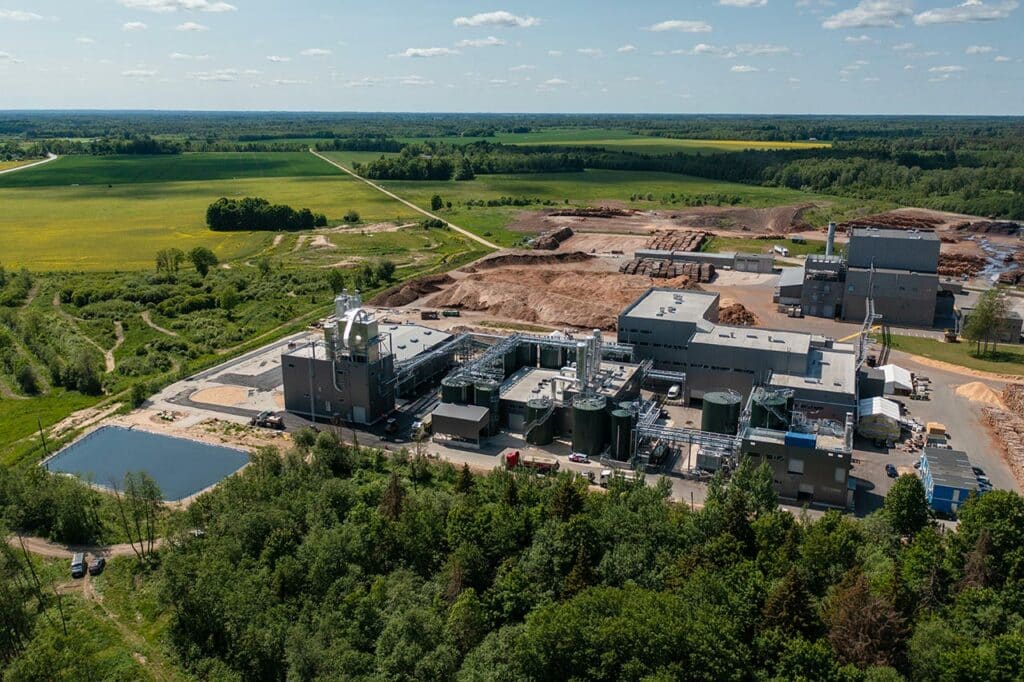 With a processing capacity of 30,000 dry tons of biomass per year, Fibenol is already today serving the market with first deliveries of its produced sustainable raw materials.
LIGNOVATM lignin e.g. has been successfully tested as bitumen replacement in asphalt, phenol replacement in plywood adhesives and blending with different biopolymers for plastics replacement for biodegradation oriented applications.
C5 sugars have been converted e.g. to bio-ethanol and alternative protein, while C6 sugars serve as carbohydrate feedstock for the production of lactic acid/PLA or bio-surfactants.
Supplying the market with premium Scope3 sustainable raw materials by Fibenolis strong basis for further commercialization of the Fibenol's SunburstTM biorefinery concept with first industrial biorefinery projects already in site selection and planning phases.
About De Smet Engineers & Contractors (DSEC)
De Smet Engineers & Contractors (DSEC) is a leading Engineering and General Contracting company specializing in agro-industrial sectors such as Sugar & Ethanol, VegOils & Derivatives, Bio-based Industries, Alt Protein & Ingredients, and Agro-nutrients. With a strong reputation and years of experience, DSEC offers comprehensive Engineering, Procurement, and Construction services under a single point of responsibility. Their independent approach allows them to select the best technical solutions, emphasizing sustainability, performance optimization, and reduced maintenance costs. DSEC's expertise in engineering and agro-industrial processes has led to collaborations with major players for developing large-scale industrial plants.
Website: https://www.dsengineers.com/
About Fibenol
Fibenol implements new cutting-edge technology to produce bio-based raw materials like lignin, wood sugars, and specialty cellulose from woody biomass. Fibenol's innovative fractionation process converts more than 90% of woody biomass into high-value materials with minimal environmental impact. These sustainable bio-based materials can be used as replacements for fossil-based chemicals to produce cosmetics, plastics, construction materials, and many other products. Fibenol is pioneering groundbreaking solutions to enable industries to transition away from fossil resources and move towards a more sustainable future.
Follow Fibenol :